Next demopark:
June 18 to 20, 2023
+ Turf Show with Golf and Sports Turf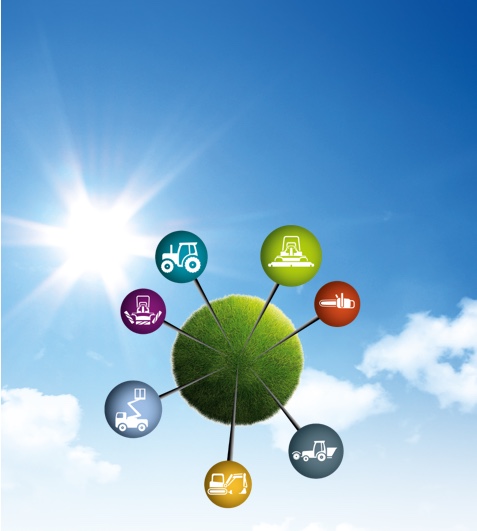 demopark 2021 cancelled
No alternative due to pandemic - demopark back in June 2023
Frankfurt, April 12th, 2021 – Europe's largest outdoor exhibition of the green industry is taking a forced break this year due to the pandemic. "In view of the uncertain situation, we have decided with a heavy heart not to hold demopark 2021," says Dr. Bernd Scherer, demopark trade show director and managing director of the VDMA Agricultural Machinery Association. The decision, which was taken unanimously by the trade fair advisory board, was "currently without alternative, as the protection of visitors and exhibitors is our highest goal."
You can find our latest press information here.
Date: 12.04.2021
The exhibition programme of demopark comprises the maintenance and construction of ground and green spaces, landscaping, sport facilities as well as golf courses. In fact, the complete machinery programme for the green industry is offered.
At the Special Turf Show, once again under the auspices of the German Lawn Society and in cooperation with the German Greenkeeper Association, there will be a comprehensive range of products and services on current topics relating to golf and sports turf. Lawn and seed specialists and manufacturers of maintenance machines will present their latest products and machines both in the Lawn Competence Tent and on a specially created area. They will not only be able to experience the proven live demonstrations twice a day, but also compare different types of turf and test them under real conditions.
The Greenkeeper`s Day is aimed particularly at greenkeepers of golf courses and from stadiums. Current developments in course maintenance will be presented and tried-and-tested experiences exchanged. Not only on Greenkeeper Day, but throughout the entire exhibition, the stand of the German Greenkeepers Association (DGV) is the meeting point for greenkeepers with up-to-date information and networking opportunities. For participation in the lectures and demonstrations, the DGV will issue certificates that are evaluated for the DGV certification program.
With the growing importance of nature conservation and environmental protection and the unbroken trend that more and more people are moving to cities, the challenges in landscaping are constantly increasing. Therefore, demopark 2023 dedicates an entire day of the fair to landscaping with attractive presentations in the FORUM. Top-class speakers from science and practice will talk about the latest research and solutions in the field of "New Perspectives in Landscaping".
Please note: The lectures will be held in German language only.
Europe's largest open-air exhibition of the green industry focuses on local authorities for a whole day. In an exciting and practical way, top-class speakers from practice and research will explain what is important when using technology and know-how in the communities of tomorrow. The special turf show will also focus on municipalities on this day.
Please note: The lectures will be held in German language only.